• Beaune, Teurons (Premier cru, red) •
Grape variety: Pinot Noir
Age of vines: replanted in 1983
Location and soil type: This is a small parcel halfway up the slope, well-exposed due east. The grapes often ripen a little early thanks to this good exposition.
Ageing potential: 10 years.
Food and wine matching: Game birds.
Tasting notes:
2006: Colour: Beautiful garnet red, bright with a slight brick cast. Nose: Fruity, with kirsch overtones. Palate: Rich, fruity and opulent. Complex, with notes of red fruits and fine spices. Can be drunk now, but will improve.
2005: Colour: garnet with crystal clarity. Nose: fruity, concentrated and powerful, with notes of red fruits, black cherries, coffee and toasty oak. Palate: fine and fruity with a good supporting tannic structure. Starting to put on flesh and round out. To keep for a minimum five years. Sold out. Guide Hachette 2009.
2004: Beautiful deep garnet color. The nose is quite discreet, with noticeable hints of new oak followed by scents of raspberry, blackcurrants and violets. The wine is very rich on the palate, with finesse and great length. Red and black fruit flavors dominate (bottled in February 2006). Sold out. Guide Hachette 2008.
2003: Very fruity on the nose, there are scents of ripe blackberries and good freshness. On the palate, despite a good tannic grip, flavors of strawberries and rapsberry coulis dominate. Sold out.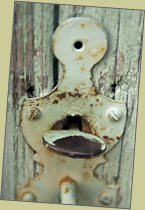 About Beaune, Teurons:
The Beaune vignoble covers 407 hectares. This makes it the third largest on the Côte d'Or, behind Gevrey-Chambertin and Meursault. There is a total of 42 climats classed as premier cru. The majority of the Beaune wines are red, but there is a small portion – around 13 percent of the annual production – that is white.
The premier cru Teurons is the third largest of the Beaune premier crus, covering 21.04 hectares. The ownership of this vineyard is shared between some 25 different owners, most of them making red Teurons.
You'll find Teurons right behind Beaune's Parc de la Bouzaise, running almost all the way up to the top of the slope, from an altitude of 230 metres up to 270 metres. It is surrounded by Les Grèves to the north, Aux Cras and Sur les Grèves to the west and Champs Pimont, Clos de la Mousse and Les Reverées to the south.
Teurons is also part of two the Hospices de Beaune cuvees – "Nicolas Rolin" and "Dames Hospitalières". The Hospices de Beaune owns around five percent of the Teurons.