• Chorey les Beaune (Village, red) •
Grape variety: Pinot Noir
Age of vines: On average 40 years
Location and soil type: Several plots: Les Beaumonts, Les Bons Ores, Les Poiriers Malchaussés and Les Rêpes. Les Rêpes have a deeper but less draining soil.
Ageing potential: 5 to 7 years.
Food and wine matching: Red meat, boeuf bourguignon.
Tasting notes:
2006: Colour: Bright, clear garnet. Nose: Fruit pastille, with notes of red fruits and a floral point. Palate: Fruity, at first discreetly so, then more expressive with notes of cherry, blackcurrant and a spicy finish. Good length.
2005: Colour: deep red, brilliant and crystal clear. Nose: fine and fruity, with raspberries and wild strawberries Palate: fruity, fine, fresh and long on the palate. Fine tannins well integrated, with a fruity finish wedding freshness with richness. Can be drunk now, but will improve over the next three years. Guide Hachette 2008.
2004: "Vinous, quite round, good acidity, hints of wood" (bottled end of October 2005). Guide Hachette 2007.
2003: "Very fruity nose, quite ripe, with hints of kirsch and red fruits. Cherry-flavored on the palate, the wine is rich and round, with good length".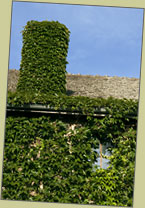 About Chorey les Beaune:
The Chorey les Beaune appellation covers 136 hectares. Right to the south is the town of Beaune. To the north is Aloxe-Corton and to the west Savigny les Beaune. This is mainly red wine country. White Chorey les Beaune only accounts for a mere three or four percent of the annual production.
About one quarter of the appellation – the lieu-dits Les Beaumonts and Les Ratosses – is west of the Beaune-Dijon road, sandwiched between the Aloxe-Corton and Savigny les Beaune appellations. The rest is spread out between the village of Chorey les Beaune and the D974 road.
There are no premier crus in Chorey les Beaune, only village appellation. The wines from this appellation can also be sold as Côte de Beaune-Villages, which is also the case for the wines from Auxey-Duresses, Blagny, Chassagne-Montrachet, Ladoix-Serrigny, Meursault, Monthélie, Pernand-Vergelesses, Puligny-Montrachet, Saint-Aubin, Saint-Romain, Santenay and Savigny les Beaune.